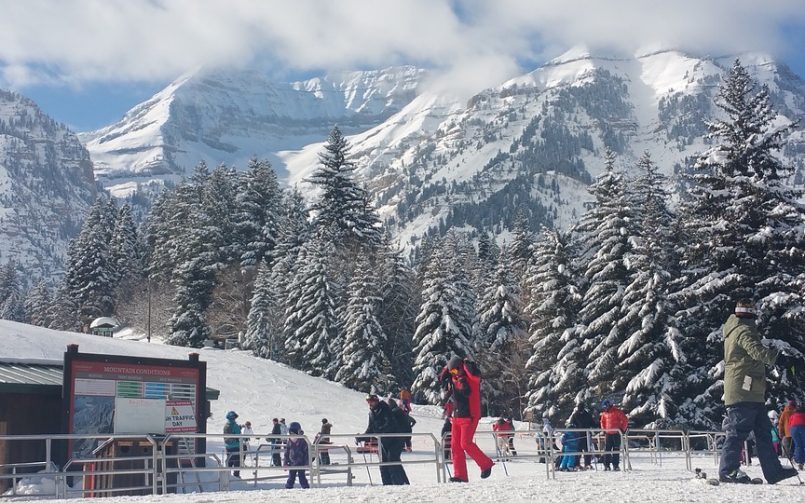 Utah is consistently rated among the safest, healthiest, and most family-friendly states in the U.S. Beyond that, it has a dazzling winter season. While winter brings gloom and doom to many corners of the country, Utah comes to life in winter.
The state boasts a full range of winter activities that begin the moment temperatures begin to dip and snow starts to fall. In fact, Utah is home to "The Greatest Snow on Earth." You can tube down Northern Cherry Peak, ski in the Wasatch Mountains, and snowshoe and cross-country ski through Utah's untamed backcountry. Ice skating is also a prime diversion in Utah. The Utah Olympic Oval also offers "The Fastest Ice on Earth." More than 100 world records in speed skating have been set on this oval. If you love winter sports, Utah is the place to be.
Utah is also home to many national parks. Bryce Canyon National Park is often considered a favorite for summer hikers, but it can be hauntingly beautiful in the winter. The red rocks of Arches National Park near Moab, Utah invite winter hikers to venture out and explore the crisp air or simply enjoy the amazing views at nearby Canyonlands National Park.
Not everybody loves the outdoors. For these people, Utah offers a variety of museums, theaters, and shopping centers. Enjoy the Finders Fair Holiday Gift Market or the Salt Lake City Winter Farmers Market. Hot chocolate is available in rich supply in Utah, and you can stop in for a frothy cup of hot chocolate at many locations. Utah is home to the ever-popular Stephen's Gourmet Hot Cocoa.
Utah is a beautiful place to live and do business, and it sparkles in winter. Felt Family Dentistry is proud to be part of the Utah landscape and to serve the dental needs of Utah residents.