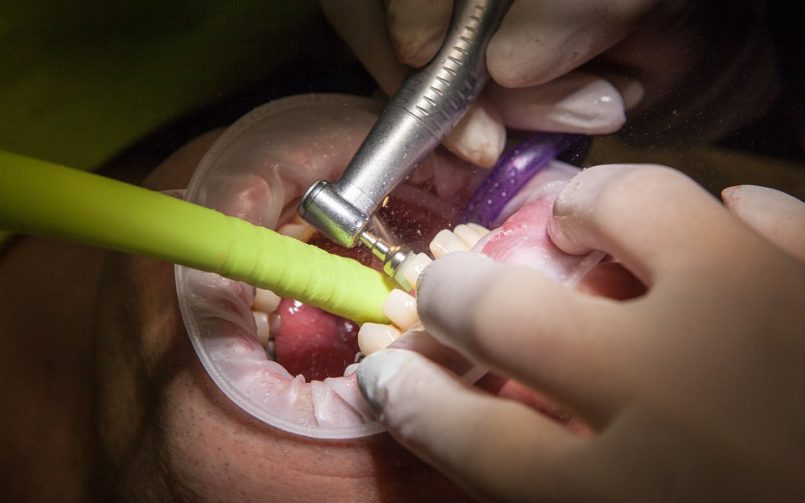 April is Oral Cancer Awareness Month, a campaign dedicated to educating people about oral cancer awareness, prevention, and early detection. Currently, public awareness about oral cancer is quite low, and so are cure rates. Oral cancer is usually noticed first by oral health care professionals. Just like with other types of cancer, early diagnosis is crucial to successfully treating the disease.
Tobacco use is still one of the major causes of oral cancer, but young, healthy individuals who do not smoke or use tobacco are contracting the disease because of its connection to the Human Papillomavirus (HPV).
Oral cancer tends to appear on the lips, lining of the cheeks, gums, front of the tongue, and the floor and roof of the mouth. Oral cancer may cause the following symptoms:
Irritation or soreness that does not go away.
Red or white patches in the mouth.
Tenderness, numbness, and pain in the mouth or lips.
The presence of a lump, rough spot, thickening, crust, or eroded areas.
Difficulty chewing, swallowing, moving the tongue or jaw, and speaking.
Persistent bad breath.
Treatment for oral cancer is based on its location and stage. It is also dependent on the personal preferences and overall health of the patient. Treatment options include the following:
Surgery – Surgery to treat oral cancer may include removal of tumors and reconstruction of the mouth. Surgery can occasionally cause infection, and it may also affect the patient's appearance and ability to speak, eat, and swallow. At times, patients will need a tube to allow them to drink, eat and take medication. They may also need a breathing tube.
Radiation therapy – This involves the use of high-energy beams to kill cancer cells. It is the usual treatment for early stage oral cancer.
Chemotherapy – This therapy uses chemicals to kill cancer cells. Chemotherapy may be the sole treatment or may be used in conjunction with other cancer treatments.
Early detection is crucial to the successful treatment of oral cancer. It is important that people visit their dentists regularly for oral cancer screenings.