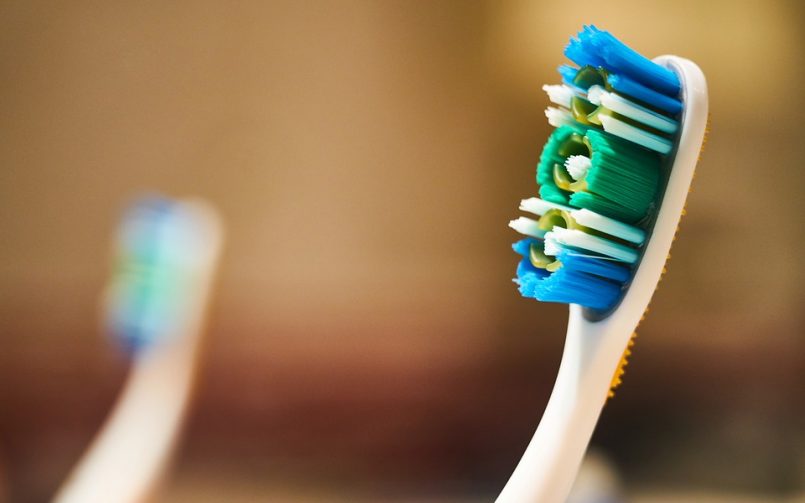 Every January, people set resolutions to make life better than it was the previous year. The most popular goals tend to focus on money, interpersonal relationships, work, and health. In the health arena, people strive to lose weight and exercise more, but they sometimes overlook the importance of oral health.
Here are some ways to improve your oral health in 2018:
Brush – Be sure to brush your teeth twice a day to keep them clean, and don't forget to brush your tongue, too. Use only a soft-bristled toothbrush and fluoride toothpaste to remove food debris and bacteria from the mouth. However, make it a point to avoid over-brushing your teeth. Brushing for more than four minutes in one day might damage the enamel, the protective layer of your teeth. Applying too much force when brushing could also compromise your enamel. Brush softly and carefully.
Improve your breath – The mouth is a warm and wet environment, a condition that encourages bacteria growth. Bacterial deposit leads to the formation of plaque that may harden to form calculus or tartar. Tartar irritates the gums and results in gingivitis and bad breath. Brushing the teeth first thing in the morning will get rid of the bacteria and plaque that might have built up while you were sleeping.
Flossing – Flossing loosens food particles between teeth that could not be reached with toothbrush bristles. It also removes the plaque forming in between the teeth. Flossing will prevent the buildup of tartar that will result in tooth decay and gum diseases. You can floss before or after you brush your teeth.
Say no to soda – Soda is an enemy to good oral health. It is rich in sugar and acid that hasten tooth decay. The acid eats away the enamel and stains the teeth.
You'll feel and look better in 2018 with a healthy set of pearly whites.