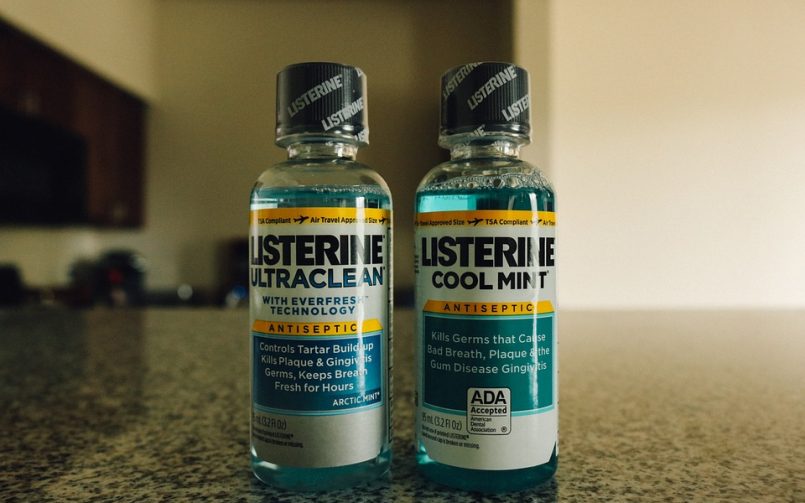 Mouthwash has been widely used by people for years. It's a popular choice for banishing bad breath or a bad taste in your mouth, but the benefits of mouthwash extend even further. It can also be useful in warding off bacteria in the mouth.
Mouthwash comprises active agents, flavoring agents, astringents, ethyl alcohol, and water. Some mouthwashes also contain sodium. Kids should not use mouthwash with alcohol because they might accidentally ingest it. Recovering alcoholics should also avoid mouthwash with alcohol that may trigger unwanted sensations. Fortunately, many mouthwash brands today are alcohol-free.
Types of Mouthwash
Mouthwash comes in a couple categories. Cosmetic mouthwash reduces the bacteria in the mouth and provides a short-term remedy for bad breath. The flavoring agents in the mouthwash cover the poor odor, but they last only for about three to five hours. It is best to identify and address the source of the bad breath instead of just using a cosmetic solution to hide it.
Another kind of mouthwash is therapeutic, which is effective in reducing gum disease. There are two categories of therapeutic mouthwash that are effective for plaque and gum disease: mouthwash with chlorhexidine gluconate (a prescription-only mouthwash) and mouthwash with essential oil.
Chlorhexidine gluconate mouthwash is an FDA-approved, plaque-control rinse that contains 0.12% chlorhexidine gluconate. It is to be used after brushing twice a day for 30 seconds with .5 ounces of the solution. It is the most effective rinse to control plaque and gingivitis.
Chlorhexidine binds to the tooth surface, soft tissues of the mouth, and bacteria to inhibit bacterial colonization. Because chlorhexidine can be absorbed by the oral tissues, it is slowly released over a 12 to 24-hour period. The side effects of chlorhexidine gluconate include staining of the teeth, increased tartar development, hypersensitivity reactions, mouth ulcers, and altered taste.
Essential oil mouthwash contains essential oils. This type of mouthwash may be purchased over the counter. It usually contains thymol, menthol, and methyl salicylate, which are classified as phenolic compounds. Essential oil mouthwash is similar to the chlorhexidine gluconate mouthwash, but it is cheaper and does not have side effects.
The use of mouthwash is a healthy part of your daily dental hygiene routine. The type of mouthwash you use will depend on your specific oral health care needs.