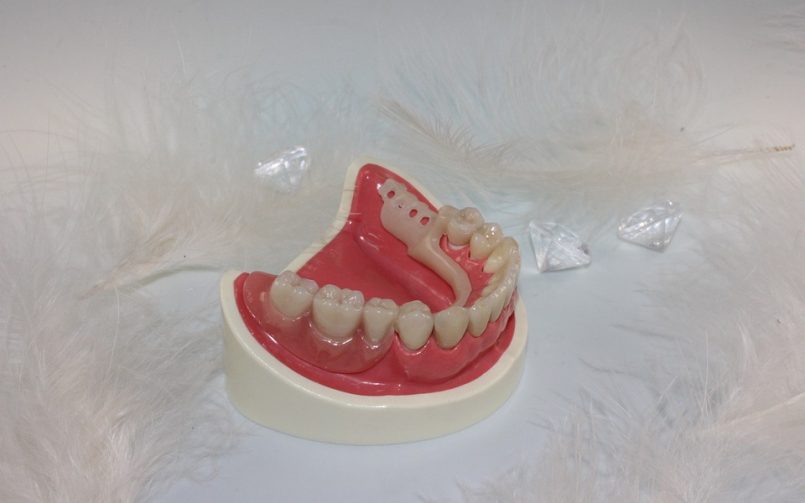 Using and caring for your dentures could be overwhelming at first, but after a few weeks practice, it will become an easy part of your daily routine.
Denture adhesives are strips, pastes, or powders that keep your dentures in place in the mouth. It is important that when you use dentures, you know how to remove them and keep your gums clean and healthy after each use.
There are two parts of denture adhesives: polyvinyl acetate (PVA) and carboxymethyl cellulose (CMC). The polyvinyl acetate is the adhesive while the carboxymethyl cellulose is the absorbent part that soaks up saliva. The CMC helps dry the oral surfaces before the application of the adhesive. When the carboxymethyl cellulose cannot absorb saliva anymore, the adhesive loses contact with the jaw, and the dentures are left with only suction to keep them in place.
When it's time to remove your dentures, remember that the top set will be tougher to get out because it has a wider surface area. Note that dentures are easier to remove later in the day. By the time the carboxymethyl cellulose absorbs enough moisture, the surface will become drier, and the adhesive will begin to lose its grip. If you have to remove dentures earlier in the day, you can grease the process by doing the following:
Slide your finger or thumb in between the dentures and your cheek.
Press down on the portion of the dentures that meets the gums until you feel that the adhesive seal is loose enough. You can now remove the dentures easily.
For the lower dentures, grip them between your thumb and forefinger on one side, and slowly pull the dentures out as you gently tilt them from side to side.
After removing the dentures, moisten a washcloth with warm water. Rub the washcloth over the gums to remove any adhesive residue. Follow that up by gently brushing your gums with a toothbrush to ensure that they are clean.