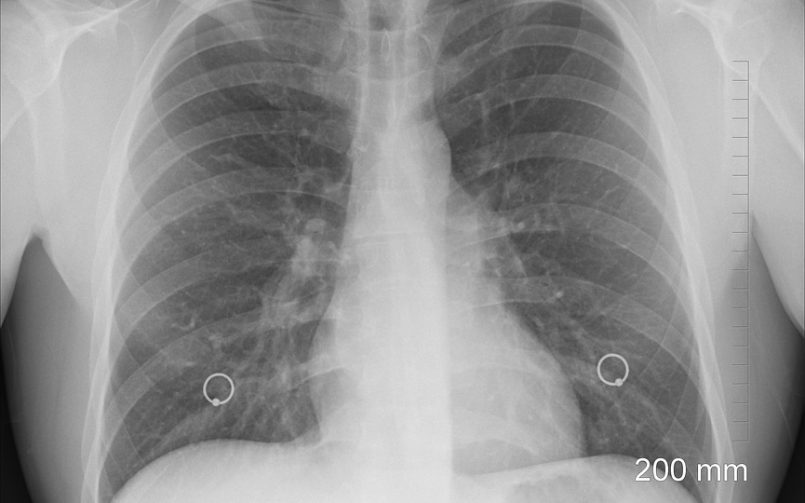 People who think about the side effects of lung cancer treatment often conjure up images of hair loss and nausea. The effects of cancer treatment are many and include oral complications such as xerostomia (dry mouth) and mucositis (mouth sores). These oral problems are the results of the treatment and not the disease itself.
Different types of lung cancer treatment, such as chemotherapy and radiation, can take a toll on oral health. The cancer treatments can slow, and even completely stop, the growth of new cells and limit the ability of the oral tissues to repair themselves. The treatments can also upset the balance of bacteria in the mouth, resulting in infections, mouth sores, and tooth decay.
Radiation treatments can be administered to the head and neck areas when lung cancer has spread, but these therapies can damage oral tissue, bones, and the salivary glands. Damage to the salivary gland will comprise its ability to produce spit, which will result in dry mouth and bacterial growth. Damage to the gum tissues and the bones that support the teeth may lead to bone loss, followed by the loss of teeth.
Oral complications may be inevitable when an individual undergoes lung cancer treatment, but a little preparation can help minimize the pejorative effects. Lung cancer patients should see a dentist prior to the start of cancer treatment. The dentist can ensure that the patient goes into treatment with good oral health.
The patient must undergo a comprehensive oral evaluation before the start of the cancer treatment. They should allow enough recovery time for an invasive dental procedure that may be necessary to restore optimal oral health. If there is a need for tooth extraction or cavity fillings, they must be done while the person's immune system is still in top condition. The moment cancer treatment starts, the immune system will be depressed, and the body will be at higher risk of complications and infections.
If patients start radiation treatment and experience tooth loss in spite of their best efforts to ward off dental problems in advance, they can look into getting dentures in Utah from the appropriate specialists.