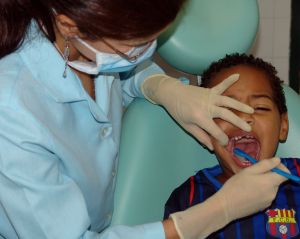 February is the month that the American Dental Association and ADA Foundation celebrates as National Children's Dental Health Month. This month-long observation aims to support healthcare providers, educators and dental professionals to promote good oral health among children.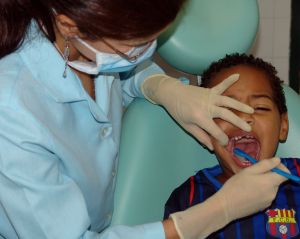 To support the awareness of proper dental hygiene, here are some easy tips for parents to help improve a baby and young child's oral health.
Babies are prone to bottle tooth decay, a condition when they develop tooth decay from drinking juice formula excessively. To minimize this parents can promptly remove bottles when a child is done feeding, and avoid letting a baby fall asleep sucking a bottle.

After feeding a baby you can consider gently wiping gums with a clean washcloth. This will help minimize any juice or food remnants from "coating" their gums or budding teeth, which can lead to tooth decay.

Parents should schedule their child's first dental appointment around age one, and re-schedule every six months thereafter.

To minimize the likeliness of tooth decay, reduce sugary and sticky foods and drinks that children consume.

With appropriate supervision, children should brush at least twice a day for two minutes each time. Parents should include flossing into the routine as additional teeth begin to touch.
Healthy gums come from healthy teeth. Start early in protecting your children's teeth. National Children's Dental Health Month is a great opportunity to review your family's approach to oral hygiene.