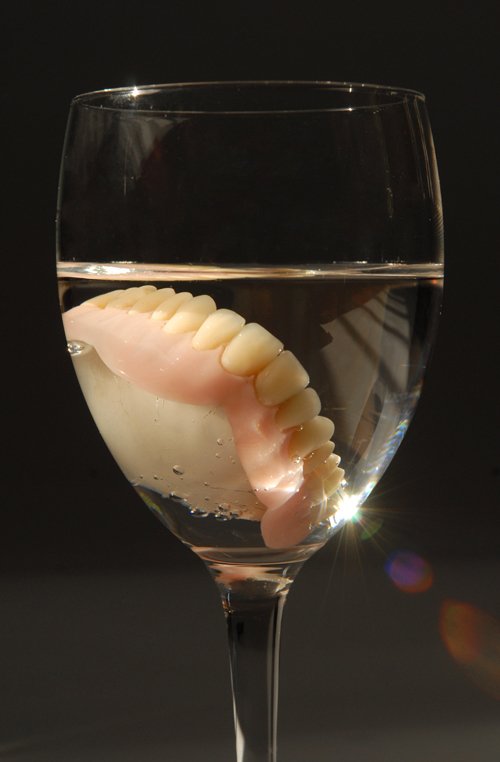 If you're considering using dentures, you may have run into different fallacies and urban legends regarding their use. Before you opt for dentures, it's important to get the facts straight.
Here are some widespread misconceptions about dentures. Hopefully, you'll read through them and weigh your options before deciding which dental route to pursue.
They're Impervious to Time – FALSE
Like any other dental treatments, dentures are not everlasting, and you have to put in a little bit of work to make sure that your dentures are still working well for you. The mouth condition can vary and change through time, so denture needs will likewise change. Often, your dentist will advise you to change your dentures every 4-8 years even though you are properly caring for them.
They are Unsightly – FALSE
The dentures of today are just amazing. Dental technology has evolved so much that they no longer click or shift around your mouth. In short, dentures can look as natural as your original set of teeth, and no one will even be able to tell that you're wearing them.
They Impact Your Speech and Your Ability to Chew – FALSE
Many claim that dentures negatively affect their speech, but if made correctly, that should not be the case. The dentures of today are easily removed and snapped back into your mouth. It may take a little getting used to, but once your dentures fit snugly, you should be able to eat and speak well with them in. If you have any issues with your dentures, ask your dentist. They can make necessary repairs and adjustments to them.
The right customized denture will adhere to the contours of your mouth and gums, which allows them to sit in place without clicking or shifting during meals. You can eat, chew, and talk all you want without fear that they will fall out of your mouth.
Dentures are All the Same – FALSE
We beg to disagree! Not all dentures are the same. When you go into the dentist for your first set of dentures, the dentist or dental technician will perform an oral examination, check your medical history, and take the necessary measurements of your teeth, gums, and mouth. They will then use these measurements to create customized dentures that will best suit your dental needs. Personalized dentures reduce any discomfort you might experience while wearing them because they have been crafted to meet your unique denture requirements.
You Don't Need to Go to the Dentist Anymore – FALSE
Much like your natural teeth, your false teeth or dentures need to be taken care of. You need a dentist to check on them twice a year just as you would for your original teeth. An expert will advise you when you need to change your dentures if they become discolored, stained, or if mineral deposits are building up. Always consult your dentist if you need your dentures modified or altered.
Denture Repairs Take Weeks – FALSE
Never attempt to deep clean or fix your dentures by yourself because you may end up destroying them. If you encounter problems with your dentures, have an expert dental technician or dentist repair them for you. It will only take a day or two to fix them, so don't worry about being without them for an extended period.
If you have missing teeth, talk to a dental professional about your options. They may recommend dentures, a bridge (a prosthetic tooth that fills in a gap), or a dental implant (a surgically implanted metal post that supports a prosthetic tooth). All of these options have their pros and cons. Your dentist can help cut through the misinformation and choose a solution that best fits your needs.