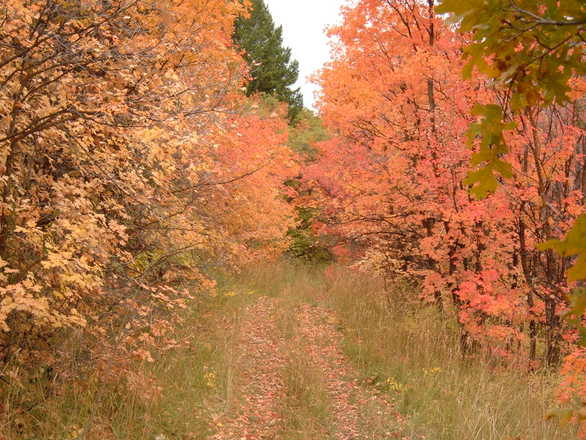 For many, Utah is an unlikely place for viewing fall leaves as the public focuses on the more popular destinations such as New England or New York. However, locals know that Utah offers nature's paintbrush at its glowing best – the colorful fall foliage in its wild woods with a number of native trees creating brilliant hues of yellow, orange, red, and purple. Utah offers a magnificent cascade of colors coming from Quaking Aspen, Scrub Oak, Canyon Maple, evergreens, and plenty more, each color turning in succession.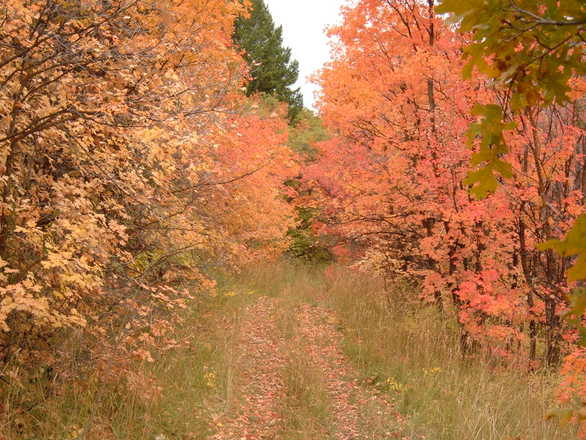 Utah has a wide array of national parks and forests that receive varying amounts of rainfall due to varying elevations, creating different peak viewing times. Visitors can come to Utah at any time during fall and they are guaranteed to view our state's breathtaking colors.
 Mirror Lake Highway – Located near Park City, the Mirror Lake Scenic Byway cuts through the Uinta Mountains. It is 78-mile byway running parallel to the Provo River. Enjoy the panorama of the alpine landscape from the highest point at Bald Mountain Pass or from the different overlooks and lakes.
Alpine Loop Scenic Byway – Located near Provo, Utah, the Alpine Loop is a 20-mile drive that winds through the alpine canyons of the Wasatch Range offering a marvelous view of Mount Timpanogos and the adjacent glacier-carved peaks. Against a backdrop of evergreen forest, the golden aspens and crimson maples make an ultra scenic drive.
 Fishlake National Forest – The crown jewel of the Fishlake National Forest is the Fish Lake, a high-alpine lake sitting at 8,800 feet above sea level. The lake is surrounded by Quaking Aspens, which turn yellow and amber by late September.
Scenic Byway 12 – A 124-mile route running through Garfield and Wayne Counties, Scenic Byway 12 spans the most diverse, rugged, and remote beautiful landscapes not only in Utah but also in the entire United States. The best fall foliage can be seen through the section that winds through the Boulder Mountain.
Other places in Utah offer spectacular fall foliage such as the Ogden River Scenic Byway, Trappers Loop Scenic Backway, Logan Canyon National Scenic Byway, and other beautiful byways. But locals need not travel far to enjoy the fall colors. All you have to do is walk out your door and appreciate the changing colors of leaves and the cold fall temperature in Utah.