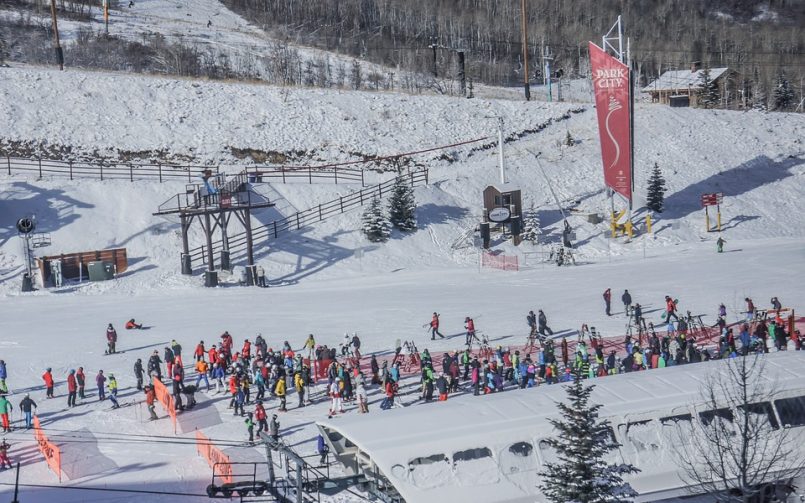 Looking for snow? Utah is one of the best places to find it. Though winter may seem harsh and unwelcoming, Utah may help you rethink your views on the season. It is a winter wonderland that can help you escape the cold with exciting diversions, or give you incentive to face the chilly temperatures and brave the great outdoors with adventures to thrilling to miss.
Skiing and Snowboarding Areas
Utah offers some of the best places in the country for skiing and snowboarding. They include the following:
Alta Ski Area – Alta is located in the Wasatch Mountains in Salt Lake County. Alta has a base elevation of 8,530 feet and rises to 10,550 feet for a 2,020-foot vertical gain. It has a 2,200-acre skiable area. It receives more snow than other resort in the state.
Brighton Ski Resort – Located in Big Cottonwood Canyon close to downtown Salt Lake City, Brighton Ski Resort is a "no-frills" resort that offers snowboarders and skiers top-notch trails.
Deer Valley Resort – Located east of Salt Lake City, Deer Valley is a breathtaking alpine resort in the Wasatch Range that offers upscale amenities, making it one of the top ski resorts in North America.
Museums and Galleries
Utah is not all mountains and snow during the winter months. Salt Lake City teems with sightseeing opportunities including contemporary art shows, sculpture gardens, and first-class museums. Here are just a few of the many sites worth visiting:
The Pioneer Memorial Museum – This museum brings history to life with hands-on exhibits about the pioneers who migrated to Salt Lake City, often against extremely difficult odds. It houses Victorian artifacts including a fine carriage collection and pioneer art and photographs.
Gilgal Sculpture Garden – This is a small public city park in Salt Lake filled with unique statues associated with the Mormon church. The park boasts 12 sculptures and more than 70 stones engraved with scriptures, poems, and other literary works.
Ice Skating Rinks
Utah offers visitors the fun of gliding across the ice in a number of well-maintained skating rinks. They include:
The Gallivan Center – This is the state's most popular event venue. It offers a large grassy amphitheater, a party facility, and an updated ice rink system. It is a fine place to visit for different kind of activities, people watching, or casual strolling.
The Salt Lake County Ice Center – This year-round, indoor ice skating facility is located in Murray Park. It was a practice venue during the Olympic Winter Games of 2002.
There are more activities and diversions in Utah than one can conquer in one trip, so plan to return again and again. Many states become lifeless and dull when winter sets in, but Utah springs to life.